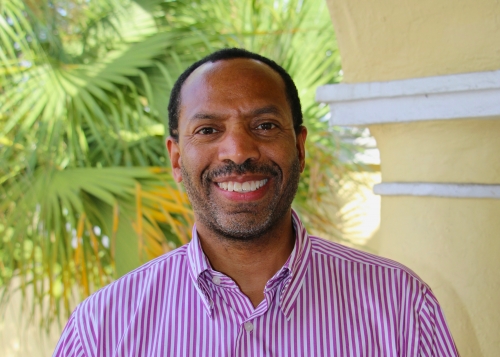 Peter Chapman, Executive Director
An accomplished economic and community (re)development strategist and practitioner, Peter holds over 20 years of executive leadership experience in several U.S. markets. During the course of his career he has conceptualized and implemented a diverse array of award-winning and nationally-recognized projects and initiatives promoting inclusive entrepreneurship, global commerce and the comprehensive revitalization of economically distressed regions. Peter began his decades-long work in economic development and urban revitalization after a brief stint in investment banking in New York City. Since this time, he has distinguished himself as a visionary, best practices-oriented, and outcomes-driven professional who is particularly adept at navigating some of the most technically and politically complex economic challenges confronting U.S. cities and states, as well as international jurisdictions. Peter's breadth—and depth—of economic and community development expertise have been largely cultivated by lessons learned while holding leadership and executive roles with institutions across several different development disciplines.
Prior to joining the RTPark in 2018, Peter served as Executive Vice President of the Detroit Economic Growth Corporation (DEGC), a private economic development organization, where he established a globally-focused business development practice group that led efforts to attract multi-national companies to the city such as Google, Microsoft and Tata Technologies; and also successfully implemented new technical assistance programs such as ExporTech Detroit, which helped metro area entrepreneurs secure new customers and investors from overseas markets including China, South Korea and India. Overall, these efforts helped bring 4,600 new jobs to the city of Detroit over a two-year period, thereby contributing to the stabilization of the local economy.
Before being recruited to DEGC, Peter served for eight years in cabinet-level municipal government leadership positions in Virginia's urban cities, primarily as Deputy Mayor for Planning & Economic Development in Richmond. Earlier in his career, he founded and led a Denver, Colorado-based Community Development Financial Institution (CDFI) specializing in debt and equity financing for small and mid-sized enterprises, mixed-income residential projects, and catalytic commercial real estate transactions. Additionally, in his capacity as a member of the economic and community development practice group at Cambridge, Massachusetts-based global consulting firm, Abt Associates, Peter authored or co-authored a number of well-regarded studies on the impact of urban revitalization programs for clients such as the U.S. Department of Housing and Urban Development, Fannie Mae and The Rockefeller Foundation.
Peter holds a Master of Public Policy (with a concentration in macroeconomics and urban planning) from the Graduate Program in Urban & Environmental Policy at Tufts University. He also completed Graduate Studies in real estate finance and political science at the Massachusetts Institute of Technology and earned a Bachelor of Arts in English from Wesleyan University. A New York City native with family ties to the Caribbean and Central America, Peter is an avid cyclist and runner, and a perennial student of urban history and policy.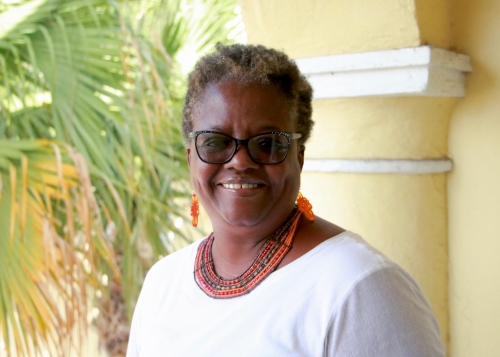 Aminah Saleem, Chief-of-Staff
Aminah comes to the RTPark with a wealth of knowledge in management and business. She has over thirty-nine years of experience in Government, non-profits, and as a business owner in the Virgin Islands. In 2016 Aminah left her position as the of Deputy Director at the Virgin Islands Energy Office and started her own business which specializes in connecting clients with the services needed, along with coordination and management of small projects. In her position as Chief of Staff she focusses on connecting the dots, solving the problems, and making those critical connections necessary to keep the RTPark moving forward.

St. Croix has been home for Aminah for 39 years, where she raised with her late husband four sons. Although she was born in New Jersey; she is a 7th generation Virgin Islander coming from a large family on St. Croix. Aminah is dedicated to making this community better and sits on the board of three prominent non-profits in St. Croix. Aminah takes her work at the RTPark seriously and feels that by building strong economic development we will improve many of the social issues facing the VI.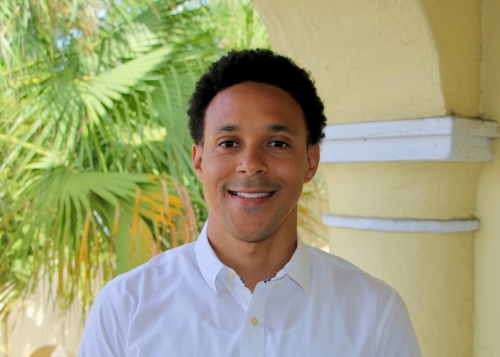 Eric Sonnier, Director of Business Attraction and Entrepreneurship
Eric leads key elements of the RTPark's business investment and attraction strategy in addition to building the RTPark's newly formed Entrepreneurship Program.
Prior to joining the RTPark, Eric was Co-Founder and CEO of Lawgix, an enterprise software company that helps financial institutions scale legal models with real-time vendor collaboration and centralized compliance. Eric was also Co-founder of venture capital backed, Y Combinator (S14) company, Local Lift, which specialized in alternative lending for small businesses through an online marketplace platform. Prior to entering the world of entrepreneurship, Eric worked as a Strategy & Operations Consultant for Deloitte, working on a variety of business process and strategy projects for Fortune 500 companies.
Eric has a BBA from the McCombs School of Business at The University of Texas in Austin and an MBA from Harvard Business School. Eric currently resides in St. Croix with his wife and two daughters.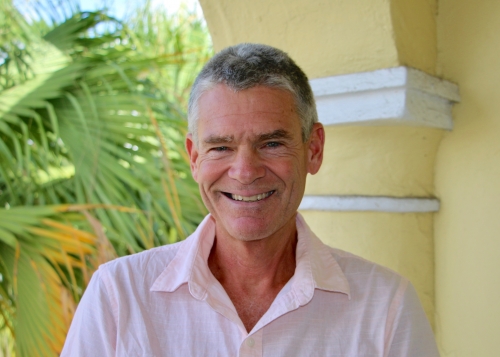 John Harrison, Director of Finance and Administration
John joins the RTPark as Director of Finance and Administration where he will oversee all aspects of the finances including the development and management of budgets, preparation of financial statements and reporting to the RTPark Board of Directors and governmental agencies. John brings 30+ years of accounting, auditing and tax experience as a CPA doing work for various governmental agencies as well as multimillion dollar companies, small business and start up companies.
John holds a BS in Business with a concentration in Accounting from the University of Baltimore.
Outside of work, John enjoys spending time with his family – his wife, three daughters and the oldest two daughters spouses and six grandchildren. All thirteen share a love of the outdoors and especially enjoy the water and beach.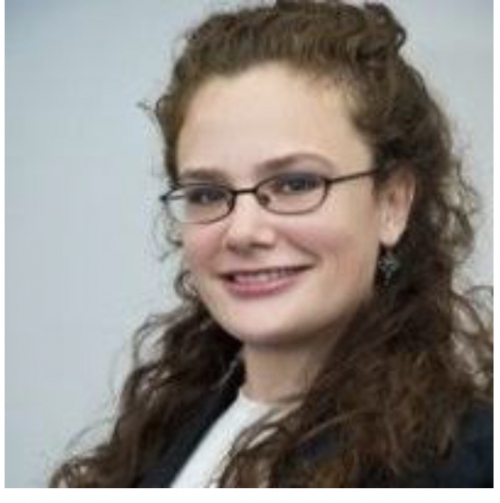 Siobhan Cioppa, Senior Manager of Business Development Operations and Compliance
Siobhan has worked with the RTPark in numerous capacities since 2015 in the areas of business development, finance, administration and compliance. She works directly with RTPark clients to guide through the application processes, ensure their businesses remain in compliance with program requirements, as well as connecting clients to enrichment opportunities with the University of the Virgin Islands.
Born and raised in Ottawa, Canada, Siobhan started her initial move south in 2001 to New York City. She began her management career in hospitality, first in high-end hotels such as The Tribeca Grand, The Parker Meridien Hotel and the Surrey Hotel. In 2007 Siobhan joined Browning's Fitness as their General Manager, and over an eight-year period she assisted Browning's Fitness in the expansion of one to four locations. The staff quadrupled from 10 to over 50 employees, and the client base increased from less than a hundred to over a thousand.

In 2015 Siobhan decided she needed a little more sun and sand in her life, so she made the move to St. Croix, USVI, and has not looked back since.
Siobhan's education began at the City College of New York and continued at the University of the Virgin Islands, working towards a Bachelor of Business Administration in Management.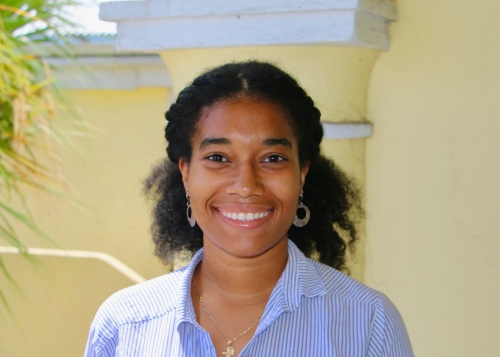 Sydney Paul, Manager of Business Intelligence and Marketing
Sydney supports the RTPark's business attraction and entrepreneurship activities through detailed research on tech market trends, fostering prospect relations, and a myriad of other organizational affairs. In addition, she manages the communications and public relations activities for the RTPark.
In previous lives, she has worked as a digital media editor, freelance journalist, communications director, documentary producer and multimedia broadcaster. She is a proud graduate of the University of Chicago (AB '12), the Philip Merrill College of Journalism (MJ '13) at the University of Maryland, College Park, and The Documentary Center at the George Washington University.
Sydney decided to return home to St. Croix to not only help foster a progressive community for Young Virgin Islanders to live, work and play in at home, but preserve and creatively tell the story of Virgin Islands history through art and culture.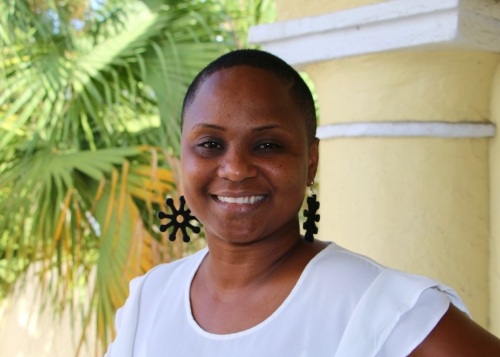 Naisha R. Monelle-Joseph, Operations and Compliance Manager
Naisha supports and helps execute all aspects of labor management, productivity, quality control, safety measures and management of core administrative functions of the RTPark. She also ensures the smooth running of RTP's day-to-day functions, including providing the administrative support necessary to advance the organization's mission. Naisha is a graduate of the University of the Virgin Islands with a Bachelor of Arts in Psychology. She also has a Master of Business Administration with a concentration in Finance from Colorado Technical University. Due to Naisha's organizational skills, attention to detail, people skills and ability to adapt to everchanging situations the RTPark can save time and through teamwork continue to excel.
Naisha is a mother of three who enjoys reading & listening to books, watching movies, and listening to music.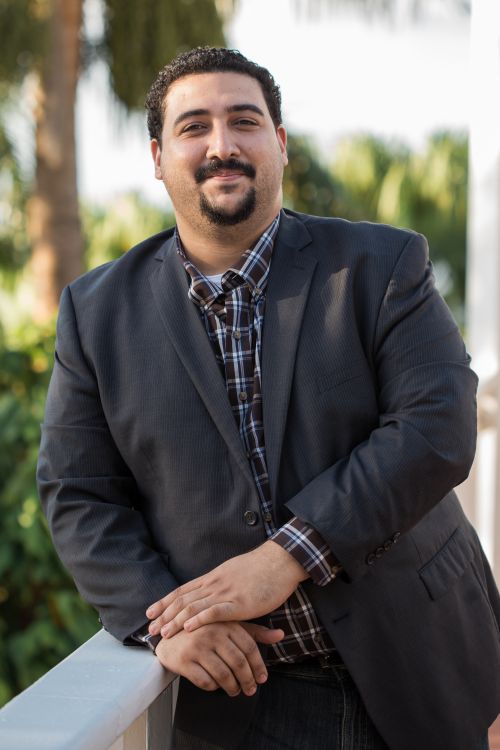 Alfonso Rodriguez Jr., Entrepreneurship Associate
Alfonso Rodriguez Jr. plays a leading role in the day-to-day management of many of the RTPark's newly launched programs, with the goal of strengthening the brand of the RTPark.
Prior to joining the RTPark, Alfonso consulted in healthcare operations as a Lean Six Sigma practitioner for about 10 years at International Capital and Management Company (ICMC). In his time at ICMC, he delivered an array of work for healthcare clients, which include facilitating rapid improvement events, delivering lean six sigma workforce training, implementing lean daily management systems, and new business development. He also designed an internal talent development program for local USVI college graduate talent at ICMC. Alfonso is a native of St. Croix, USVI and graduated from the University of the Virgin Islands with a Bachelor of Science degree in Applied Mathematics.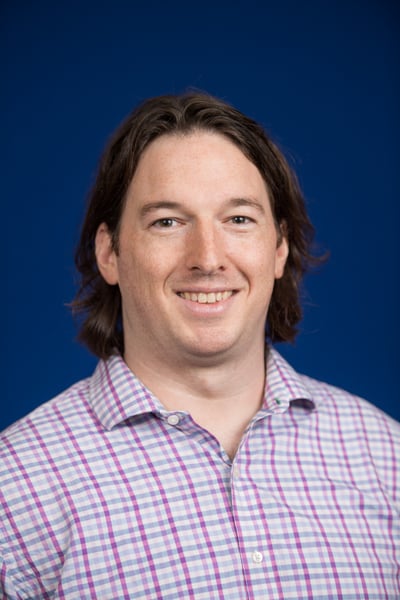 Matt Beadle, Senior Manager of Strategic Planning and Business Attraction
Matt leads the RTPark's business attraction efforts, working to attract new tech companies to the USVI that align with the RTPark's efforts to diversify and strengthen the local economy. In addition, he also heads up the RTPark's strategic placemaking initiatives.
Prior to joining the RTPark full-time, Matt was the first Summer Business Development Fellow at the RTPark in 2019, working on a variety of projects related to business attraction, business intelligence, and community development. In a past life, Matt also worked for over 10 years in healthcare IT.
Matt has a BS in Economics from Eastern Michigan University and a MPP from the Ford School of Public Policy at the University of Michigan. He is focused on fighting inequality through economic development by finding ways to ensure that the benefits of growth go to the community, not just the wealthy.
Matt was born and raised in Kalamazoo, MI. He loves history, science fiction, and other nerd stuff, and he spends his free time either reading, playing video games, or watching sports.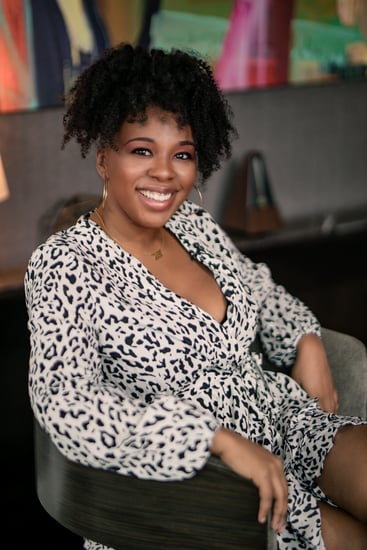 Amanda Spann, Entrepreneurship Program Manager
Amanda Spann is an Entrepreneurship Program Manager at RTPark. She is an innovation strategist and app entrepreneur with a background in brand development who has a professional focus on helping individuals and institutions, both domestically and abroad, design, launch and grow new products, incubation programs and entrepreneurship ecosystems. Her past work includes entrepreneurial ecosystem management at IBM & Wells Fargo as well as being a co-founder of the United States' first immigrant focused accelerator, Tiphub Africa. Over her career she has coached, consulted and created content for over 30,000 entrepreneurs around the world and has had the honor of being named one of Business Insider's 30 Most Important Women in Tech Under 30.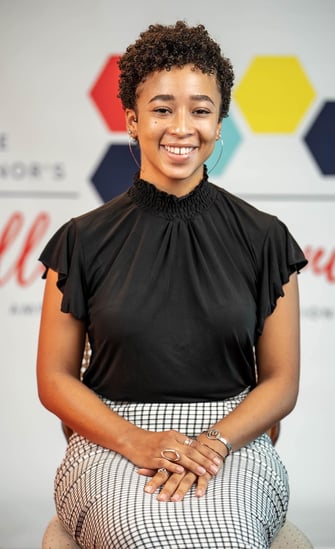 Torhera Durand, Sustainable Development Associate
Torhera joins the RT Park as our Sustainable Development Associate where she uses her skills as a scientific researcher, entrepreneur, and culture bearer to implement sustainable initiates centered around economic growth, environmental protection, and advocacy for Virgin Islanders.
Torhera was born and raised on the island of St. Croix and is a proud product and testament of the Virgin Islands public school system. With a lifelong passion for STEM, she graduated Magna Cum Laude from the University of the Virgin Islands in 2020 and holds a Bachelor of Science degree in Biology with a minor in Health Sciences.
During her undergraduate career she conducted biomedical and environmental research at the University of the Virgin Islands, Yale University Medical School, Purdue University's Center for Cancer Research, and the University of North Carolina at Chapel Hill's microbiology and immunology department, during which she received numerous awards for her excellence in scientific communication.
While pursuing a PhD, Torhera found her love for entrepreneurship and cofounded VI Crawl- a media and entertainment company focused on developing sustainable education and tourism models that amplify cultural identity. After successfully completing the RT Park's Pre-accelerator and accelerator program with the VI Crawl team she moved back to the Virgin Islands to play a more direct role in improving her community and officially joined the RT Park team in 2022.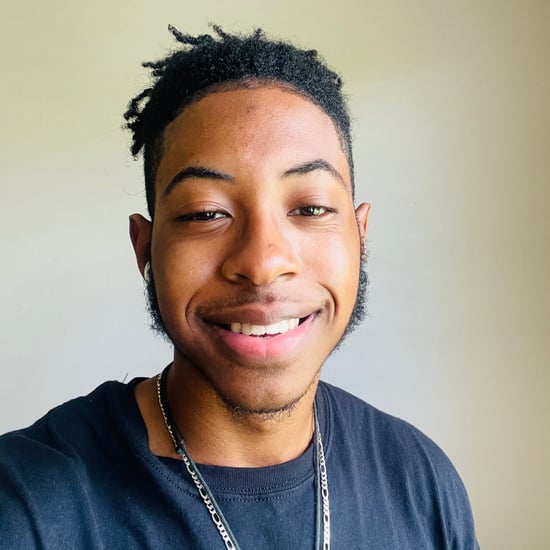 Rex Cazaubon III, IT Intern
Rex provides all around beneficial advice, support and troubleshooting on IT related issues. He provides virtual assistance and performing on-premise scans of systems including laptops, PCs and printers. Additionally he manages and facilitates hybrid conferences utilizing our state of the art Zoom Room video conferencing center.
Rex is a born and raised St. Croix native that graduated from the University of the Virgin Islands with a Bachelors of Science in Computer Science and a concentration in Cybersecurity. He also holds multiple GIAC certifications in foundational information security, security essentials and incident handling. Rex's background in IT and software development, coupled with his passion for continual learning and development, makes him a valuable asset to the RTPark team.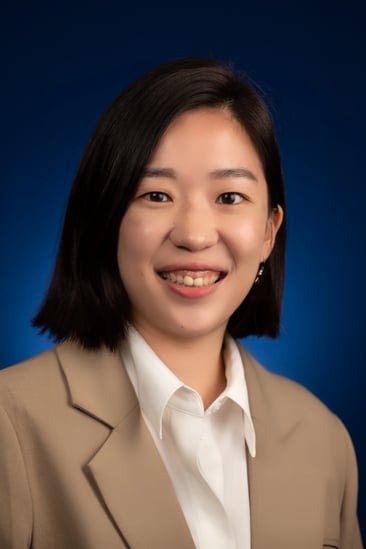 Yi-Chia Hwang
Yi-Chia is a graduate student of Public Policy at the University of Michigan. Originally from Taiwan, she is interested in international development and social entrepreneurship, especially focusing on women's economic empowerment.
Prior to coming to RT Park, Yi-Chia was a program coordinator doing marketing and outreach for National Taiwan University. She has experience in rebranding, marketing, and communication while working for the school and several non-profit organizations. During her time at NTU, she found her interest in the combination of social entrepreneurship and women empowerment, and therefore became a research assistant focusing on comparative research on gender politics in East Asian countries.
Yi-Chia has a Bachelor of Arts degree in Political Science from National Taiwan University. She did her study abroad in South Korea and became an enthusiastic language learner.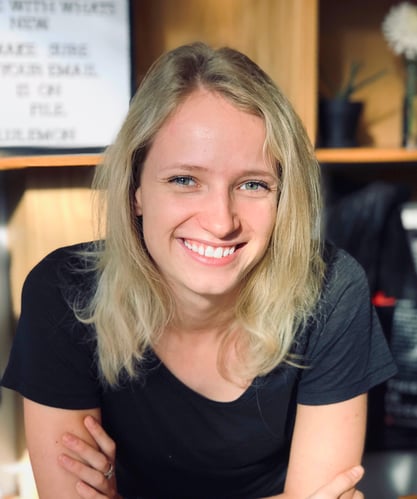 Margarethe Steinhaus
Margo Steinhaus is a Chicago-native with six years of experience in international development, community engagement, and foreign affairs.
Currently a Master of Public Policy candidate at the University of Michigan, her interests have centered around comparative social policy, particularly the intersection of economic development, sustainable housing, refugee resettlement, and FinTech solutions.
After traveling to Puerto Rico for U-M's International Economic Development Program in 2022 and working with the USAID/Eastern and Southern Caribbean M&E platform in 2020, Margo felt excited and compelled by the opportunity to work with UVI RT Park as a Fellow to continue her understanding of Caribbean economic development policy issues and solutions.
Margo holds a Bachelor of Arts from DePaul University in International Studies, Sociology, and German. She has also been a Gilman and Fulbright Scholarship recipient to Turkey, was a Nonresident Fellow with the Turkish Heritage Organization (THO), and received a Foreign Language and Area Studies scholarship for Turkish for grad school. She also maintains a strong love-hate relationship with running.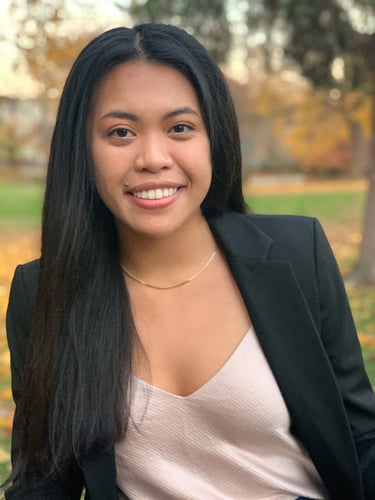 Anna D. Nguyen is currently pursuing a dual master's degree in Public Policy and Information at the University of Michigan. Born and raised in Syracuse, New York, Anna graduated from Syracuse University in 2019 with a BS in Public Health and Policy Studies. She developed an interest in smart cities, community development, and FinTech through her experiences working in local government and nonprofits.
Prior to attending the University of Michigan, Anna worked for the City of Syracuse as a City Planner. In this role, she collaborated with residents to plan revitalization efforts of housing and commercial corridors to improve residents' quality of life. Using data to assess housing stock in under-resourced communities formed her belief that quality data analysis is essential in policy development. Anna's passion for linking inclusive policy development and data to increase the accessibility of information grew from her policy interest in the causes and consequences of urban poverty.
She enjoys painting, roller skating, and watering her house plants in her free time.